Campus Standoff Between Hong Kong Police And "PolyU" Students Enters 2nd Day
Hong Kong police are surrounding universities around town after a series of clashes over the weekend centered on campuses where student protesters have constructed citadels for the pro-democracy cause. After a brief raid that led to
police detaining some protesters
, most have regrouped outside Polytechnic University in Kowloon, where protesters have called for a rally Monday night to show support for the students.
Meanwhile, the siege of "PolyU", as it's widely known, entered a second day on Monday, which also marked a complete week of continuous unrest in Hong Kong.
According to the
FT,
officers from the special tactical team known as the "raptors" attempted to storm the university in the early hours of Monday morning but were beaten back by volleys of Molotov cocktails that set the main entrance to the school ablaze.
Elsewhere on Monday evening, battles raged between protesters in police. Per SCMP, on Nathan Road near Tsim Sha Tsui Police Station, a battle raged between a dozen black-clad protesters and riot police. As of Monday evening, all minors had been evacuated from the university. And a group of alumni and current students insisted that the government allow first responders and medical professionals to visit inside the campus to treat students "in critical need of a well-equipped medical team."
After some particularly aggressive clashes, police allowed medical professionals into the campus to treat wounded protesters. According to
SCMP
, roughly 600 protesters are still trapped on campus. Some warned that neutral students who had sought refuge inside the campus might also still be there.
Some protesters are reportedly suffering from severe hypothermia after being hit by a water cannon. They also blamed police for occupying the university clinic, claiming that some of the injured wouldn't risk leaving campus because of the brutality police would subject them to.
Hong Kong's Education Bureau said schools will remain closed Tuesday "since there are still unstable factors affecting the roads and traffic conditions and more time should be given for schools to make good preparation for class resumption." Schools have been suspended since last Thursday on safety concerns, and many schools are expected to reopen on Wednesday.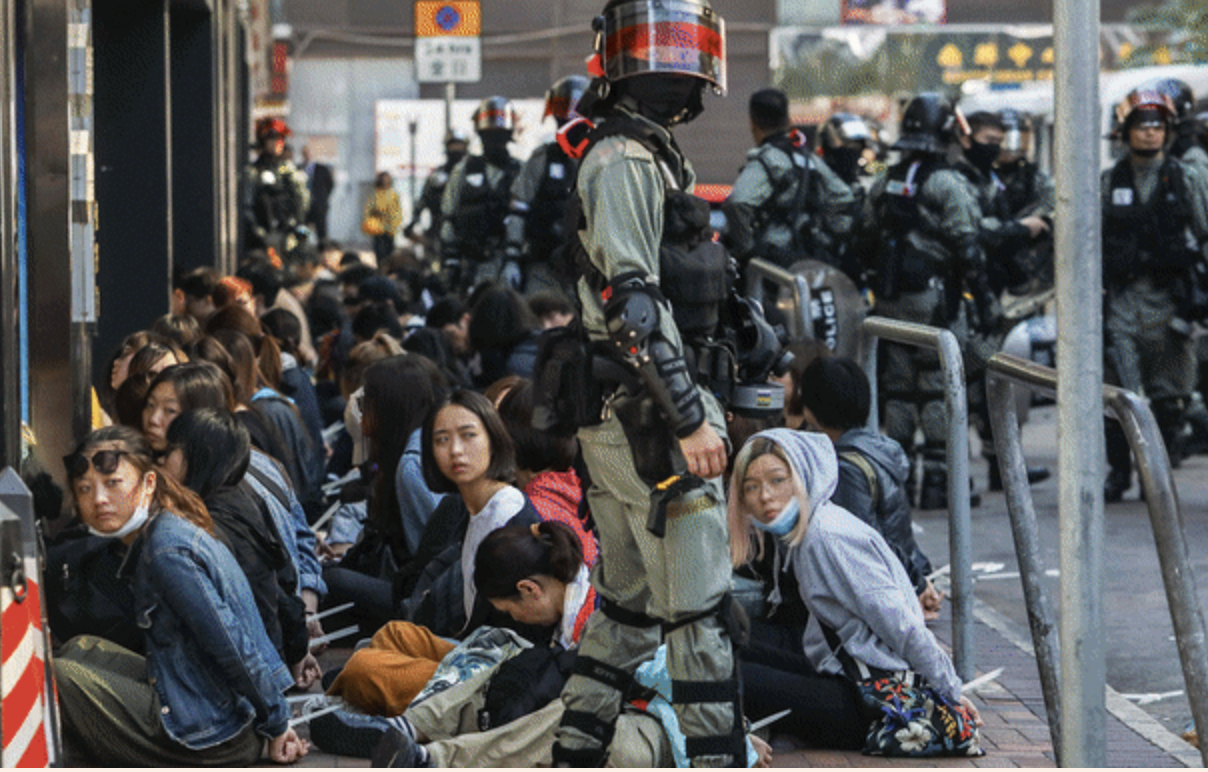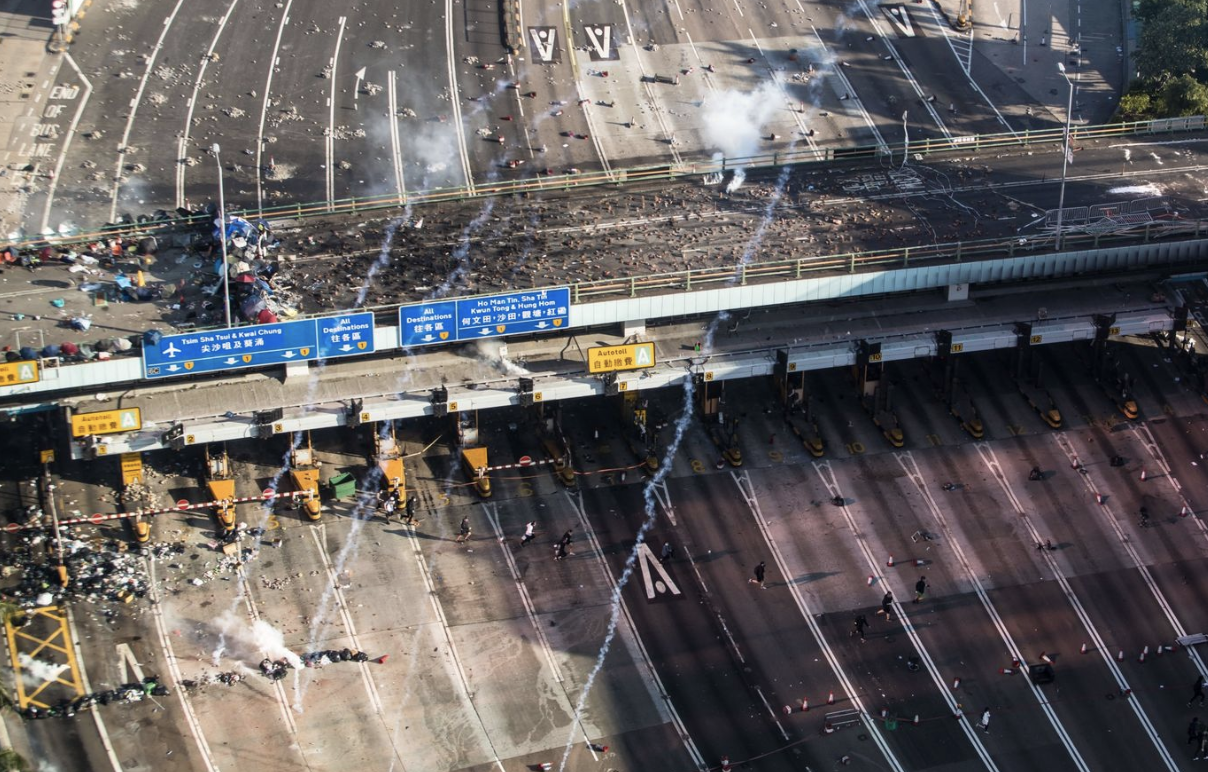 Update 3: So it begins:
HONG KONG POLICE STORM INTO UNIVERSITY AFTER STANDOFF, AP SAYS
As the AP reports, local police charged demonstrators at Hong Kong Polytechnic University early Monday in a bid to end a lengthy standoff with protesters who had occupied the campus for a week, even though the local police later denied they had, in fact, raided the campus.
— James Pomfret (@jamespomfret) November 17, 2019
As the
WSJ adds
, pro-democracy activists who had spent the night at barricades outside retreated inside the university, while those already inside campus buildings hurled Molotov cocktails and bricks at elite and riot police, who stormed the campus through the main entrance.
Several protesters had been perched on higher floors and used a large slingshot to launch Molotov cocktails. The entryway and areas around the university's perimeter were quickly engulfed in flames. One protester shown on live-streamed video from the site fired an arrow at the officers. Police appeared to arrest a small number of demonstrators as they advanced, but it was unclear how many students remained inside.
As noted earlier in the day, police had warned they would open fire using live rounds on protesters using Molotov cocktails to attack officers, as water-cannon streams, tear gas and nonlethal projectiles failed to budge defiant demonstrators, who have occupied a university for a week.
The standoff comes after one of the most violent weeks in more than five months of antigovernment protests. Escalating violence of late has raised concerns over whether the city's district council elections, scheduled for Nov. 24, can go forward. The Hong Kong government and police are also under increasing pressure from Beijing to crack down more forcefully and find a solution to the protests, which have grown more violent since a peaceful march in June drew as many as two million people.
Update 2
:
Sky News in a breaking report says officers have been
given the 'green light' to use lethal force if needed against 'rioters' deploying lethal weapons
at student protester-occupied Polytechnic University. According to
the report
:
Throughout the weekend and into Monday the campus is resembling a war zone.
And as protester tactics escalate, including shooting at police with bows and arrows, and launching petrol bombs via sling shots off buildings, HK police gloves are now coming off.
Update 1
:
The battle over student protester-occupied Polytechnic University grew more violent over the weekend and grabbed headlines Sunday after a police officer was wounded by an arrow and a riot control vehicle attempting to disperse what HK authorities have labelled 'rioters' was set aflame by dozens of Molotov cocktails.