A cluster of small earthquakes continued to shake the Danville area into Friday afternoon,
measuring as strong as magnitude 3.6 and slowing BART trains but causing no significant
damage, authorities said.
As of 1 p.m., the U.S. Geological Survey had reported 15 quakes in the area,
with five of them above magnitude 2.5.
The 3.6-magnitude temblor happened at 12:19 p.m. Friday near Diablo,
a wealthy community northeast of Danville.
When BART receives reports of earthquakes, it stops trains until it can get information
from the Geological Survey. If the magnitude is lower than 3.0, trains can start
running under automatic controls. If it's over 3.0, operators run trains at low speeds,
under manual control, for about 5 minutes while conducting visual track inspections.
A 2.8 earthquake at 12:21 p.m. caused BART to halt trains briefly, transit officials said.
A 5:53 a.m. quake also led to a 10-minute delay that affected the morning commute.
The quake cluster mostly consisted of shakers too small to feel, but a 3.3-magnitude
event struck at 5:28 a.m. about one mile northwest of Danville, according to the
Geological Survey. In the hours before, quakes of 2.8 and 2.7 shook the area.
"Looking in that general region, I'm counting 55 quakes just in the last week,"
said Amy Vaughan, a geophysicist with the Geological Survey.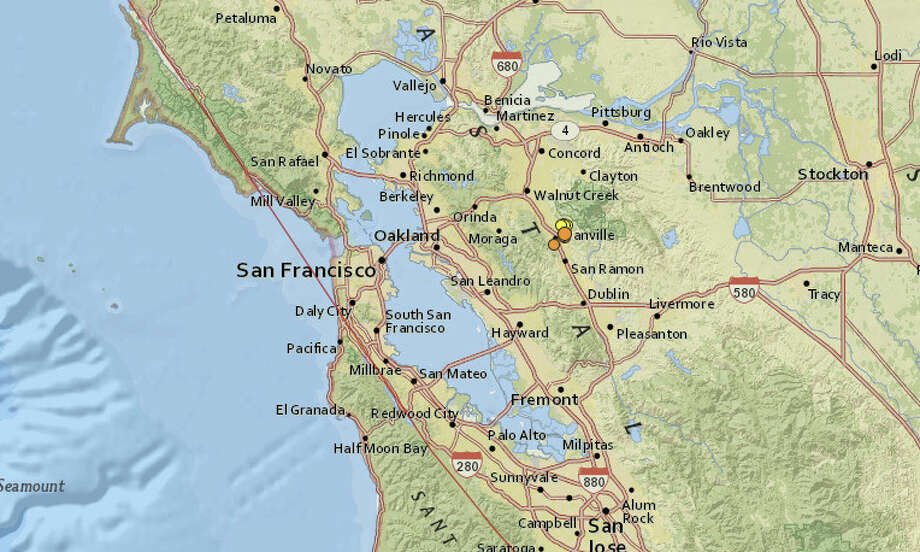 Today's Earthquakes in Gulf Of Alaska
Gulf Of Alaska has had: (M1.5 or greater)
2 earthquakes in the past 24 hours
41 earthquakes in the past 7 days
472 earthquakes in the past 30 days
818 earthquakes in the past 365 days
The largest earthquake in Gulf Of Alaska: