University of Florida Lab Discovers Numerous Disease-Causing Bacteria In Children's Masks
The University of Florida laboratory known as the Mass Spectrometry Research and Education Center studied six children's Coronavirus facemasks, provided by parents, and discovered numerous dangerous pathogenic bacteria in the masks.
The pathogenic bacteria found on the masks cause such illnesses as pasthogenic pneumonia, blood stream infections, meningitis, urinary tract infections, strep throat, tuberculosis, "life threatening pneumonia," sepsis, Legionnaire's disease, and others. "Obnoxious Public Health Officials have pontificated about safety of facemasks and lectured us ad nauseum about the selfishness of refusing to wear one. But a rebellious group of Florida parents decided to question the narrative and find out for themselves,"
said Chris Nelson
, the Floridian organizer of the Million Maskless March.
The lab report (READ IT HERE)
states that "21 pathogenic bacteria, were detected and highlighted in yellow. Some are quite dangerous." Here are passages from the lab report with the pathogenic bacteria highlighted.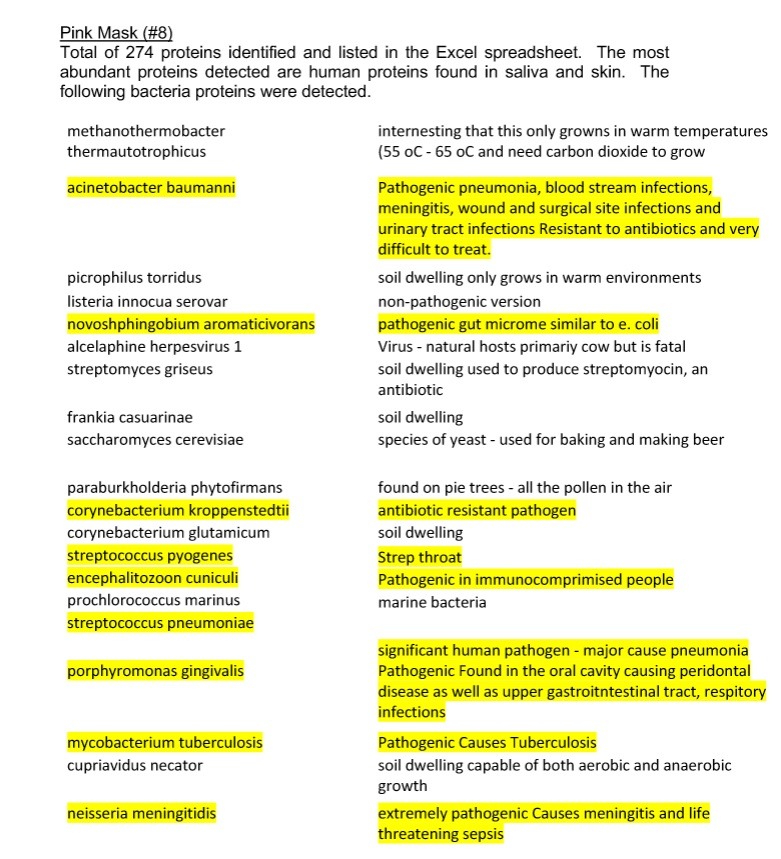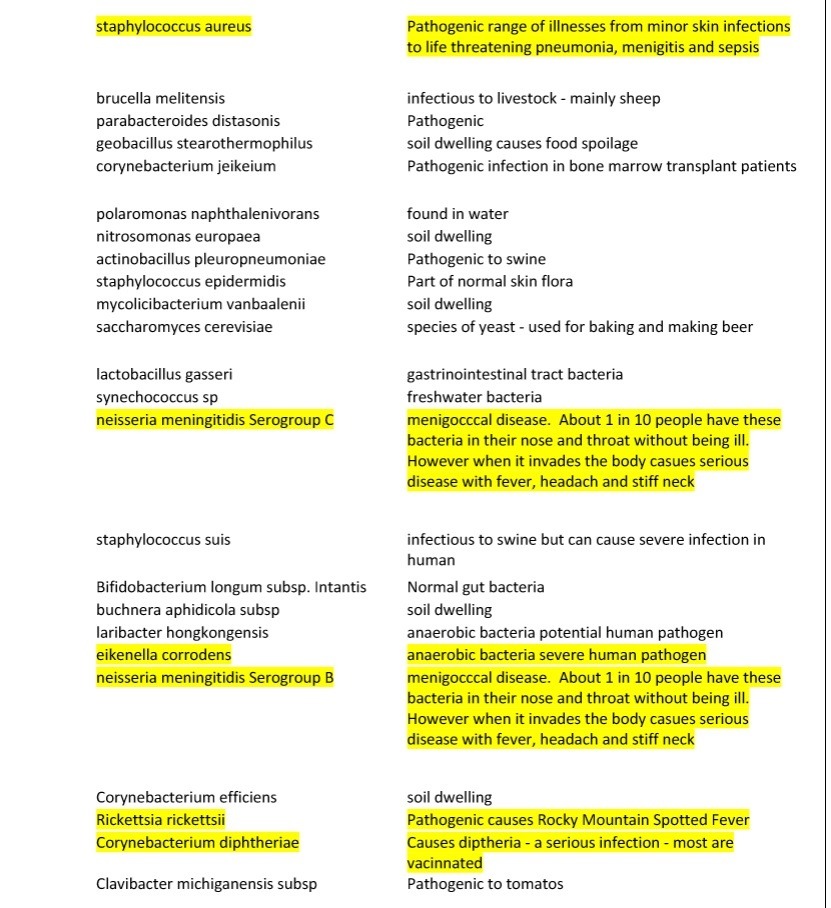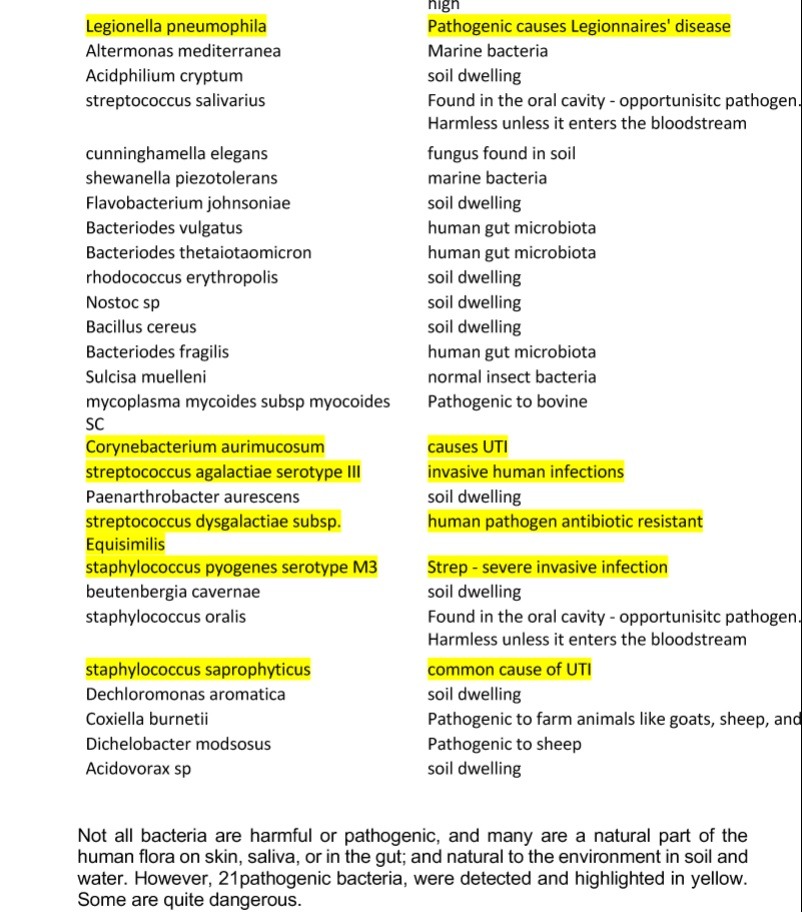 NATIONAL FILE REPORTED ON MARCH 8: The Centers for Disease Control and Prevention (CDC) released a report Friday in which it quietly admitted that the mask mandates in America were allegedly responsible for less than a 2 percent decrease in COVID case growth after ONE HUNDRED DAYS. But still the CDC advises wearing masks, despite their own numbers
The CDC claims that between March 1 and December 31 of 2020 the mask mandates, which were executed in the vast majority of United States counties, stopped COVID case growth rates by one half of one percent after 20 days and by less than 2 percent after 100 days.