1000s Stranded On Beach Encircled By Flames As Bushfires Blaze Through Australia
Thousands of tourists and locals were left stranded on a
beach
in southeast
Australia
on Tuesday as bushfires ravaged a popular tourist area, leaving no escape by land.
The Epoch Times' Katabella Roberts reports
, up to 4,000 people are trapped on the foreshore of the encircled seaside town of Mallacoota, in the East Gippsland region of Victoria, where authorities said
nearby fires were manifesting extreme self-generating thunderstorms and "ember attacks."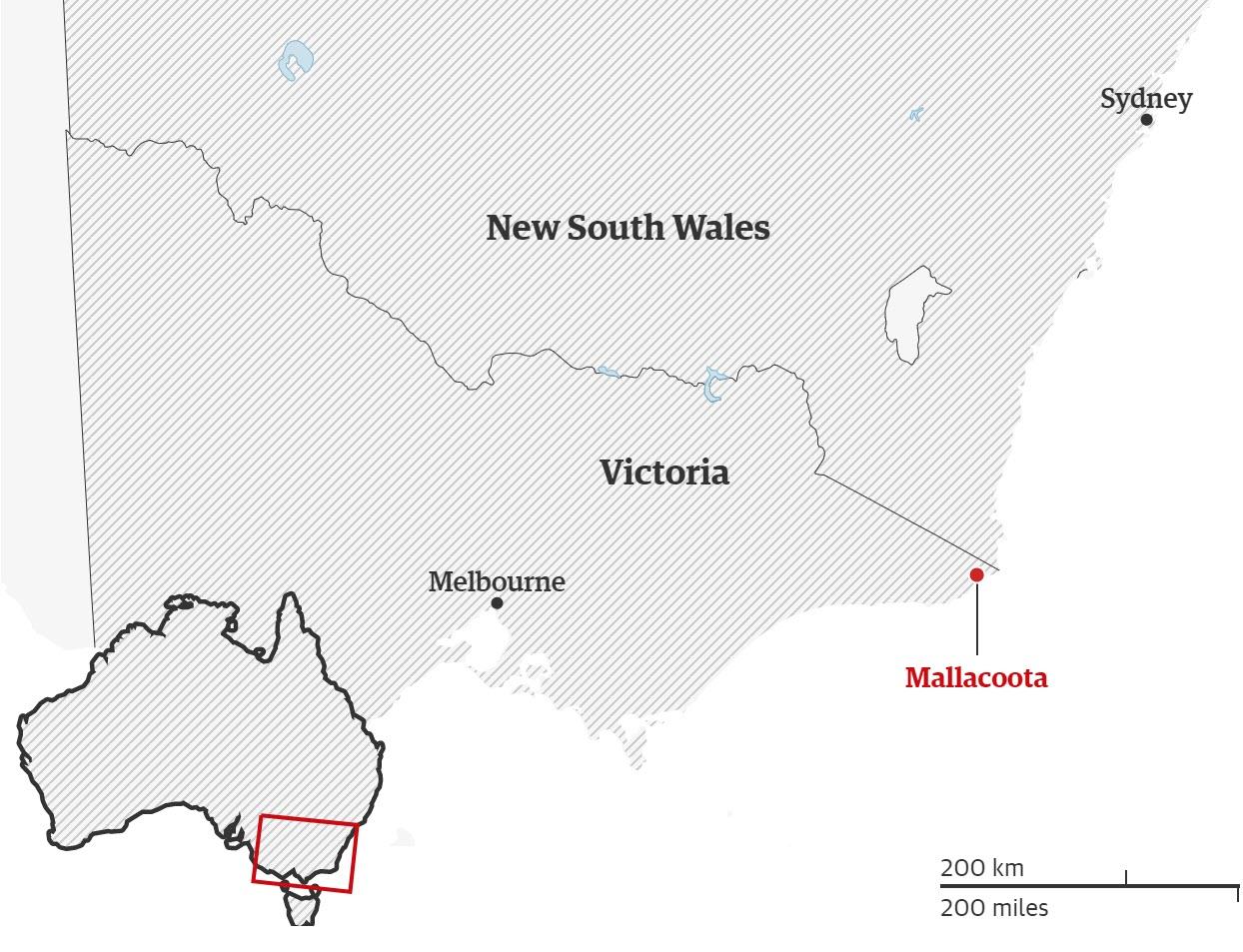 On Monday, Victoria's Emergency Management Commissioner, Andrew Crisp, told residents and holidaymakers to leave the area by 9 a.m. or risk being stranded. However, in a later update he said it was now "too late" to get out of the area safely.
The crew from Fire and Rescue NSW Station 509 Wyoming recorded this video showing the moment their truck was overrun by the bushfire burning South of Nowra. The crew was forced to shelter in their truck as the fire front passed through.

#NSWFires #ProtectTheIrreplaceable pic.twitter.com/Hb0yVrefi9

— Fire and Rescue NSW (@FRNSW) December 31, 2019
Firefighters were deployed to protect those stranded on the beach, and preparations are underway for a sea or airborne evacuation if needed.
Hundreds of people have taken to
social media
to share apocalyptic images of the area, which is currently blanketed in a thick cloud of red haze.
Community radio in

#Mallacoota

: "The power is cut. We are isolated. It's a holocaust, basically. Some have been sent to the hall, some to the lake, others have to stay in their homes. There's a lot of thunder. The fires are creating their own weather."

— Alt-Rupert (@TheMurdochTimes) December 30, 2019
It comes after authorities warned up to 30,000 tourists currently visiting the area to leave as strong winds pushed an emergency-level bushfire towards the town.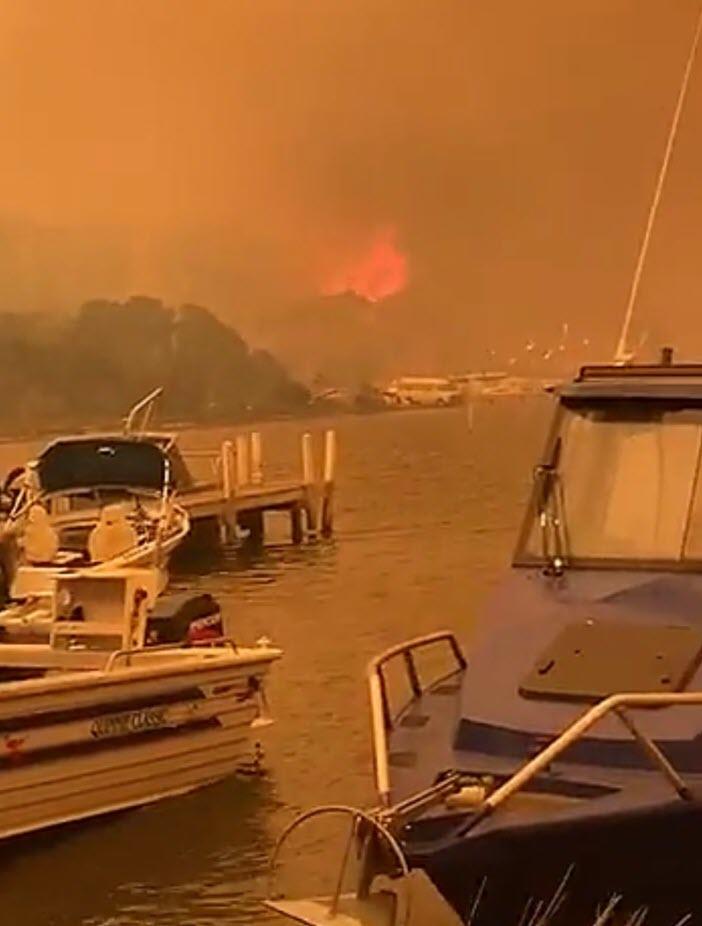 "There are a number of people who remain unaccounted for—four people, and of course we have fears for their safety," Andrews said.

"We cannot confirm their whereabouts, but as soon as we can bring any further information to you, then, of course, we will do that."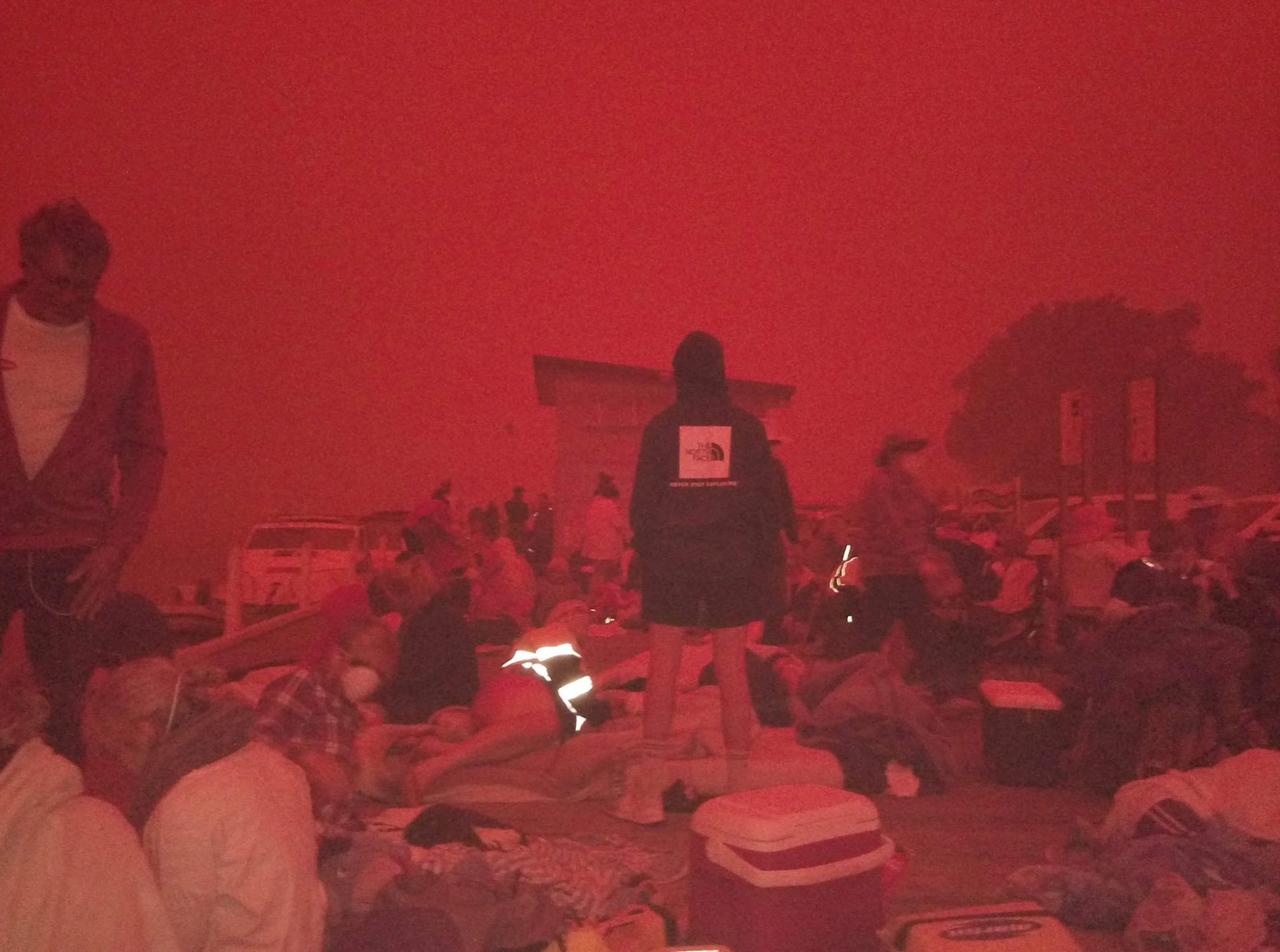 On Monday, around 100,000 people were urged to flee five Melbourne suburbs. The swirling bushfires killed a volunteer firefighter who was battling a separate blaze in the countryside.
Another volunteer firefighter from the New South Wales Rural Fire Service also died on Monday when the truck he was traveling in was overturned by strong winds and crashed at Jingellic, about 110 kilometers (68 miles) east of Albury.
Authorities named him as 28-year-old
Samuel McPaul
, who was reportedly expecting his first child in May with his wife, Megan, whom he married last year.
Two of his male colleagues, aged 39 and 52, also suffered burns in the incident but are said to be in a stable condition.
Another eight people have been killed so far this fire season, while more than 1,000 homes have been destroyed, according to local reports.