ISIS to launch false flag chemical attack on Syrian Kurds – and Russian military is watching closely
Islamic State terrorists are plotting to shell Kurdish-led militia with chemical-filled munitions in Deir ez-Zor, Syria, Russian military said. The terrorists want to frame Damascus for the attack to trigger new US-led airstrikes.
Islamic State (IS, formerly ISIS) has launched production of toxin-filled mortar shells in the east of the Deir ez-Zor province, Russian military said on Wednesday. The shells are filled with chemicals by a crew of 11 terrorists, who received foreign training and came to Syria specifically to carry out the false-flag attack.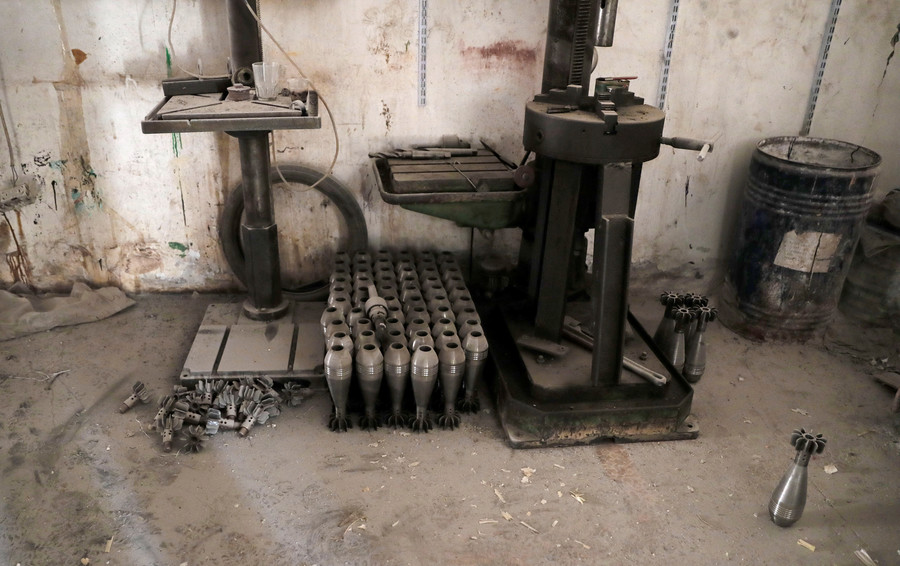 FILE PHOTO. Home-made mortar shells, produced by Islamic State terrorists.
IS terrorists are currently holding an area in the far east of the country on the left bank of the Euphrates river. The SDF have been battling them for months yet have not managed to eradicate the militants despite receiving heavy air support from the US-led coalition. The strikes have apparently taken a heavy civilian toll, with local media routinely reporting casualties. The coalition has been also accused of using banned munitions in the area, namely white phosphorous bombs to target settlements in the IS-occupied territory.
Moscow's warning comes shortly after a chemical attack in the city of Aleppo, where anti-government militants apparently shelled the western part of the city with a "poisonous substance," affecting over 50 people. The attack, however, has not drawn much attention from the international community, let alone resulted in airstrikes against the attackers.